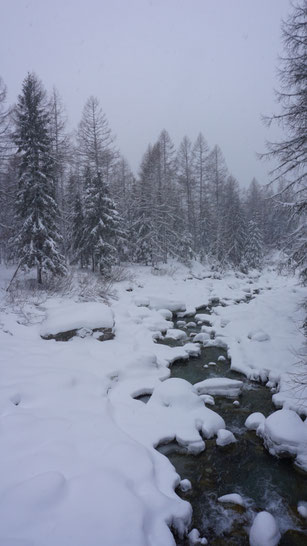 This is a hike in one of my favourite destinations all over the world: it's a hike in the Chamonix Valley. (This is just one of a few blogposts all about Chamonix, search more via #chamonix below this post.)
The Argentière hike does not go uphill, but you will stay in the valley. You can come here by the public transport of the Chamonix-Valley or you can come up by car, as there is a big parking space at the cable car of Lognan. (If you come here on a very crowded weekend during high season it might be difficult to park here!)
Requirements & Gear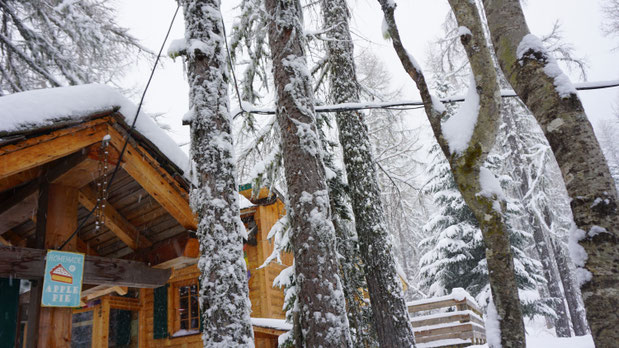 Of course always depending on weather conditions, but I highly recommend to bring your snowshoes for this hike. Also, bring your hiking sticks and really warm winter clothing. When I did this hike it was snowing all the time, so we didn't have a picnic on the trail. Also the only cabin on the trail was closed. It's the Cremèrie de Glacier and it's really on my list to come here again and enter for some cake and hot chocolate!
Tour Details
6,7km (round trip)
difficulty: average (depending on weather conidtions)
refreshment stops/cabins: Cremèrie de Glacier, otherwise several cafés in Argentière
duration: approx. 2hrs
starting (and end) point: Lognan, Cable-Car
route: Lognan - Argentière - entry on Petit Balcon Nord - Cremèrie de Glacier - Les Chosalets - Argentière - Lognan
suitable for all kinds of dogs that love snow
Detailed Description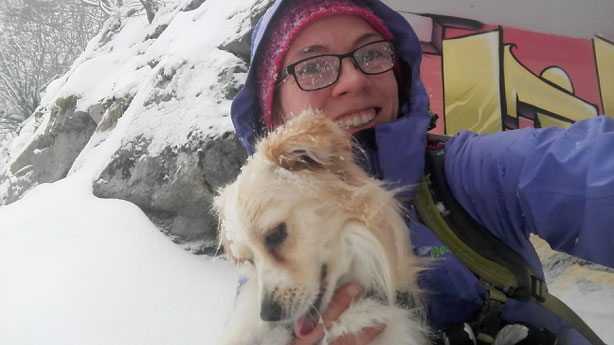 Start on the parking space of the Lognan cable-car and follow first direction Argentière. Turn right to enter the forest and follow along the Petit Balcon Nord. You will be going a few meters up and down all the time, but you will never have a really difficult ascend.
Anyways, this winter hike is not super easy, as it's sometimes difficult to find the trail. Therefore I recommend to download the GPS track below!
You should reach the Cremerie de Glacier within one hour and if you are lucky, you can warm up here! If you want to keep walking, finish the hike first and step into one of the lovely cafés in Argentière for a hot tea and maybe a piece of cake!
GPS tracks
---
Share this post!