Is after the race before the race?
My recovery phase after the ultramarathon now continues for two weeks and for me these two weeks were absolutely trend-setting. I worked for months towards this day and as important as the preparation is the time after the race. Besides recovery, there is one thing going through my mind all the time: What's next?
But before one can think about this, it is important to fully recover. Physically and mentally. It is important to reflect: the training, the success and what might have worked better. And only after proper recovery, one can say: repeat it – or don't.
Recover – the physical regeneration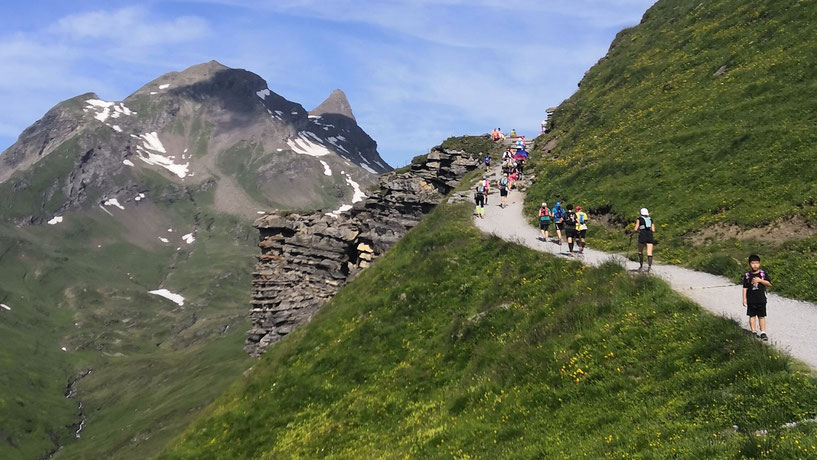 I confess, I was really afraid of the day (and especially of the second day) after the race. The Eiger Ultra Trail is a hard race with a lot of uphill and downhill sections and only few flat stages. I was worried about how bad the sore muscles would be and how painful every single step would be.
My apartment is on the fourth floor, there is no elevator and I was honestly worried how I would leave the apartment the first days after the run. But the fact was: I had almost no pain. I was extremely surprised myself. In fact, I think that my preparation was really good. Nevertheless, I think that I can and want to improve on some points next time. 
Running downhill had caused me - as expected - some difficulties. So I will pay special attention to it in the next big training cycle. I also think that additional strength training, especially stabilizers and core training will have a positive effect. In the last few weeks, I had focused very much on the strength of my knees and thigh muscles. That was good and I will keep it, but there is still air up here. 
Reflect – the mental regeneration
This part was much more difficult for me. And I had already thought of that before. 
Over the past few months, everything has revolved around the ultramarathon. My thinking was totally focused on that one day - I didn't make any decisions that went beyond July 20, 2019. For me, the time after the competition didn't really happen. A big mistake! Because when the race was over, I had the feeling of falling into a hole. I was completely aimless and just a few days after the race I was already jumping on what races there are still and what I want to do next. That was a pity, because I think I was destroying my own joy about the goal I had just reached.
In the meantime I reflected and saw that what I achieved was a great performance and that I can be happy about it for a long time.  No matter which race I choose in the future, I will try to put less mental pressure on myself during the training cycle. That's why I've planned more active and more conscious recovery phases for the coming training period.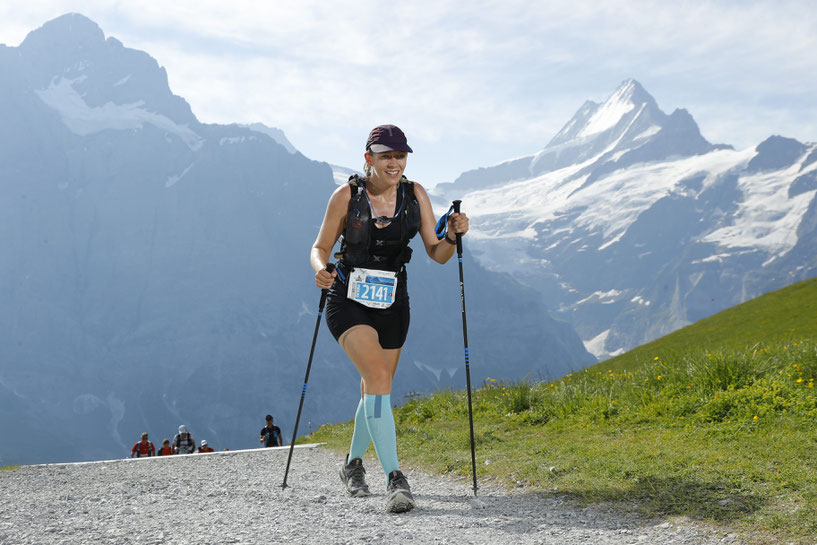 Repeat – what's next?
To be honest ... I don't know yet. I haven't signed up for any competitions , but I already have a few in my mind. In the next few weeks I want to go running just for fun and I will also take a week off in the mountains: running, hiking, biking. Let's see what comes next. (I will still attend a race, because I will be around at the Swiss Peaks Trail to crew Felix on the marathon distance in September.)
But I have to admit: I'm already tempted by a longer course in terms of competition. I think a competition distance between 75 and 100 km is a realistic goal for me for 2020. Which race that will be, how I prepare for it and what I really want to change compared to the current preparation, I'll tell you another time.