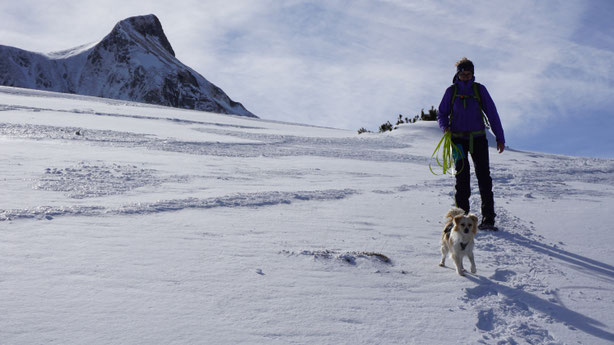 The hike "Obernünenen" (yes, long crazy swiss-german word...) is a beautiful trail in the Gantrisch Parc, a nature reserve in the Bernese Mountains.
The Parc (in German called: Naturpark Gantrisch) is around 40km from Berne, the capital city of Switzerland, so you can easily combine some hiking and a visit of this beautiful city to a great weekend-trip! Another city which is not too far away is Fribourg, a swiss city where French as well as Swiss-German is spoken. 
Requirements & Gear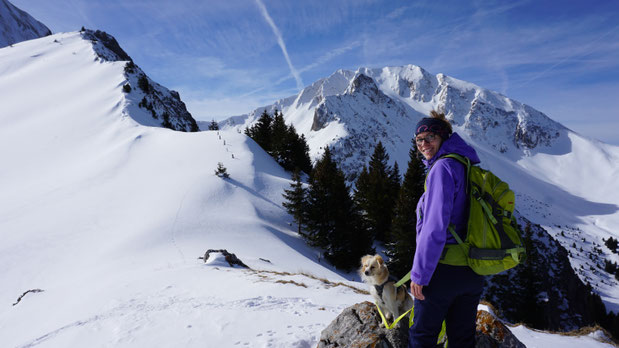 For this hike I really recommend to bring your snowshoes, as well as a camera because the views are amazing! Of course, wear warm and appropriate clothing. A picnic is not necessary, because at the end of the trail you will arive at a little restaurant where you can warm up with hot drinks or a typical Swiss Nussgipfeli (a croissant with hazelnuts).
Tour Details
5,5km (round trip)
difficulty: easy
refreshment stops/cabins: small ski restaurant at the end of the tour
duration: approx. 2,5hrs
starting (and end) point: Parking "Wasserscheide"
route: Parking Wasserscheide - Wasserscheide - Nüneneberg - Obernünenen - Nüneneberg - Restaurant 
suitable for every fit dog
Detailed Description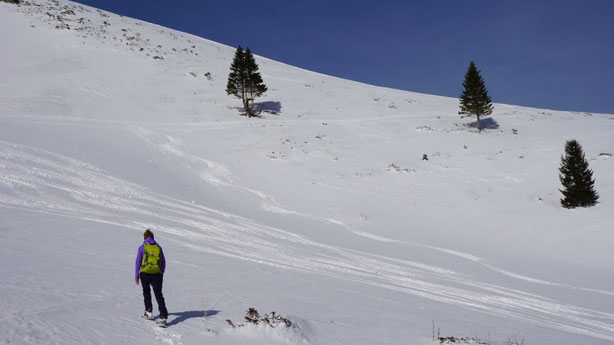 Follow the street from the parking towards the actual point "Wasserscheide" (a bit downhill on 1584m above sea level.  From here you will start your ascent across alüpine meadows with good signage gently towards Obernünenen (1705m above sea level). Now you should follow the trail towards "Nüneneberg" - but don't be confused! - you will first gain some more altitude before you will reach the Nüneneberg (1604m) after around 2,5hrs hiking time.
From this spot it's only a couple of more meters (not more than 30 minutes) towards a little restaurant that offers cold and hot drinks and sweet and salty snacks.
(Walking back to the parking is around 10 minutes from here - not included in the GPS track below!)
GPS track
---
Share this post!
---