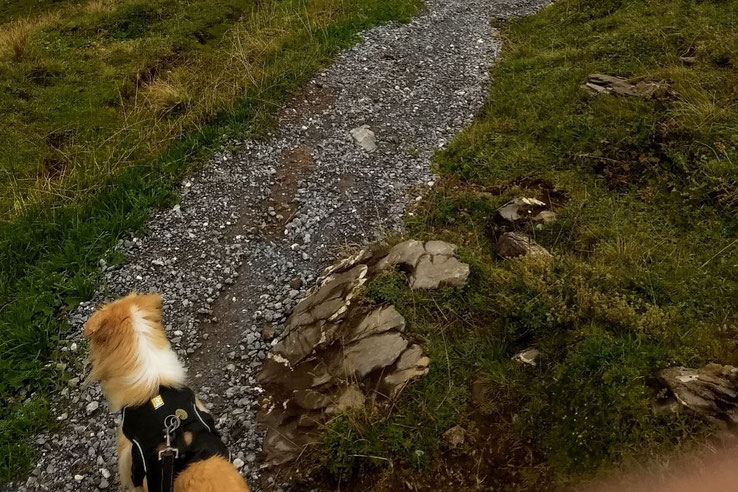 The route from Engelberg to Hasliberg is certainly very scenic - if you have better weather than we had. At the end of August 2018 we found ourselves in an endless sea of fog. Two gondola rides make the stage a bit shorter.
Tour Details
29,25 km
difficulty: average
refreshment stops/cabins: There are various stops for refreshments, such as the Trübsee mountain station or Engstlenalp.
duration: approx. 9 hrs
Starting point: Engelberg, destination: Hasliberg
route: Engelberg - Trübsee - Jochpass - Engstlenalp - Tannenalp - Grumm - Balmeregghorn - Planplatten/Sattel - Hasliberg
Via Alpina is only suitable for dogs with a very high level of endurance and  good mountain experience
Detailed Description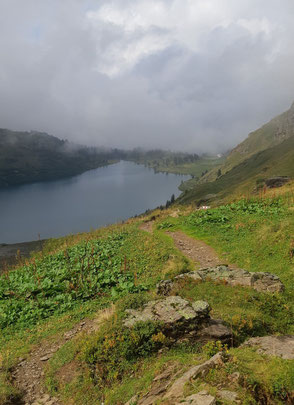 The day starts with a gondola ride: from Engelberg you can comfortably take the cable car up to Trübsee.
First the path is flat for a short time, then it climbs steadily up to the Jochpass. After a short rest, the descent to Engstlenalp begins. With the Engstlensee on the left, the trail leads flat and easy to the Alp. After a rest in the inn, the path continues uphill over forest and mountain paths to Tannenalp and from there over a spectacular ridge path to Balmeregghorn. In steady ups and downs the trail then leads to the Planplatten/Sattel mountain station. From there, the mountain railway offers an alternative to the strenuous descent to Hasliberg.
We chose the hostel C'est la vie in the upper part of Hasliberg as overnight accommodation. There is a big common kitchen and dogs are very welcome here - perfect for us!
GPS track for download
Next week: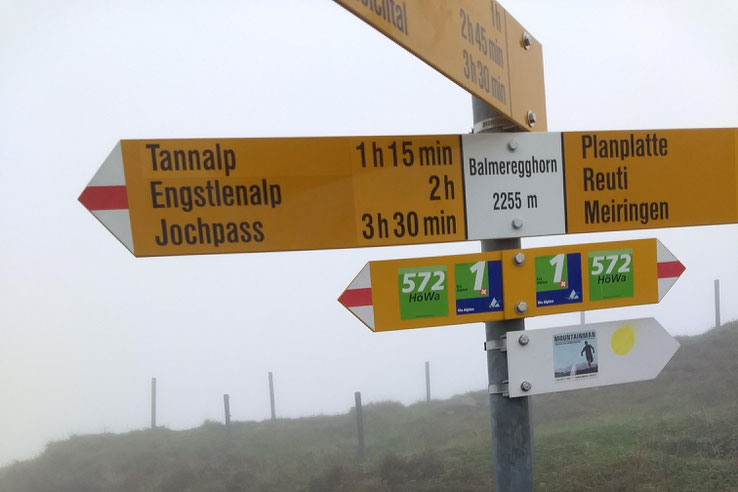 Share this post!
---