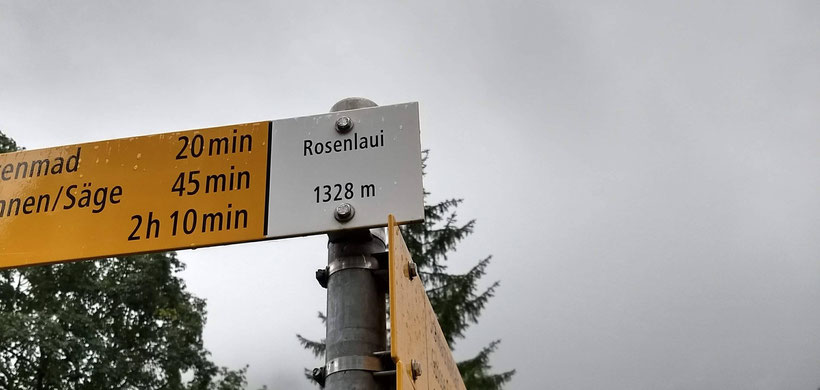 Due to the unbelievably bad weather conditions and my injury with which we had to struggle on our hike, the stage from Hasliberg to Alpiglen was our last real day on the Via Alpina in summer 2018.
Tour Details
18.92 km (hiking distance), 33.56 km (total distance)
difficulty: easy
refreshment stops/cabins: There are some possibilities for refreshment. We went for a piece of apple pie at Schwarzwaldalp, for a coffee and to get dry again at Grosse Scheidegg and finally for a coffee in Grindelwald.
duration: approx. 10 hrs
Starting point: Hasliberg, destination: Alpiglen
route: Hasliberg - Meiringen - Aarebrücke - Zwirgi - Kaltenbrunnen/Säge - Rosenlaui - Schwarzwaldalp - Grosse Scheidegg - Grindelwald - Alpiglen
Via Alpina is only suitable for dogs with a very high level of endurance and  good mountain experience
Detailed Description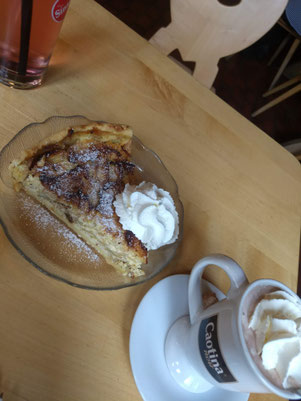 We start this stage, similar to yesterday, with a ride in the mountain railway. This time downhill and not uphill. In Meiringen it is a good idea to do some small shopping and we also have a breakfast before we really get into this stage.
First the path leads through the village before it climbs steeply into the forest behind the Aare bridge. The trails leads through narrow bends to the Zwirgi Inn. In theory, you could stop here for the first time, but we decided against it and continued climbing (gently). The stretch between Rosenlaui and the quaint Schwarzwaldalp is much flatter, but if the weather is good, you will certainly meet many day hikers her,  who make an excursion to the inn.
After a rest, the trail leads through a moderately steep and enchanted forest. The terrain thins out shortly afterwards and one climbs over alpine meadows up to the Grosse Scheidegg. The view from up here is great - but we only know this from previous trips, because today it rains continuously. In the meantime heavy rain has set in and we took a longer rest in the inn, because we are completely soaked. Afterwards, we took the post bus to Grindelwald.
In Grindelwald we had to face a difficult decision: what will happen next? Cancel? Or try another day? We decided to travel by train to the Gasthof Alpiglen. We had been there several times in summer and stopped for the night in this cosy hut.
GPS track for download
Next week: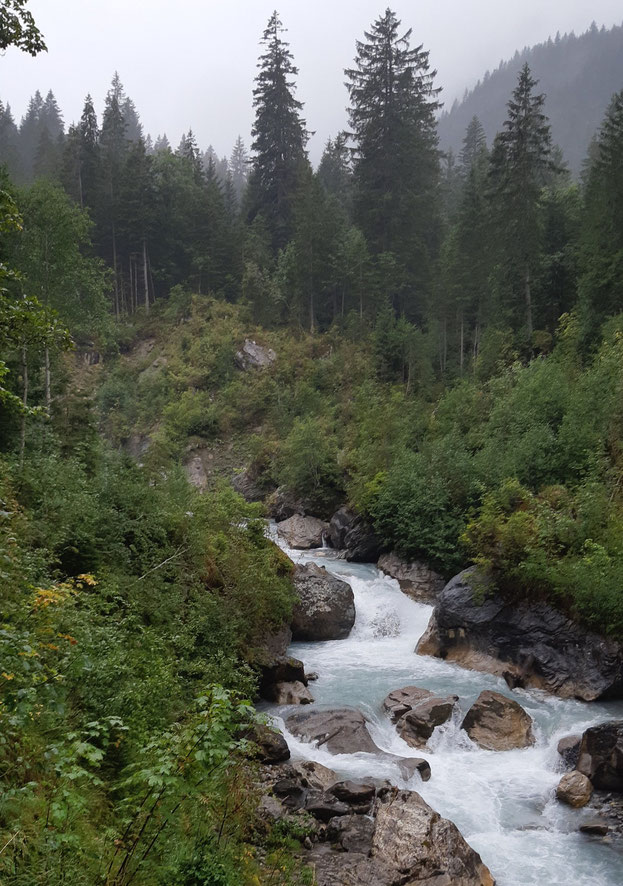 Share this post!
---