The stage from Elm to Linthal is one of the most scenic stages of the Via Alpina. However, it is not easy and requires a lot of stamina and good surefootedness when descending from the Richetli Pass.
Tour Details
24,08 km

difficulty: average to difficult

refreshment stops/cabins: 
there are some huts, but we took care of ourselves and had a nice picnic in the hollow in front of Richetli Pass
duration: approx. 10hrs
starting point: Elm, destination: Linthal
route: Elm/Cable car valley station - Hengstboden - Bichof - Ober Erbs - Wichlenmatt - Richteli Pass - Hinter Durnachtal - Linthal
Via Alpina is only suitable for dogs with a very high level of endurance and  good mountain experience
Detailed Description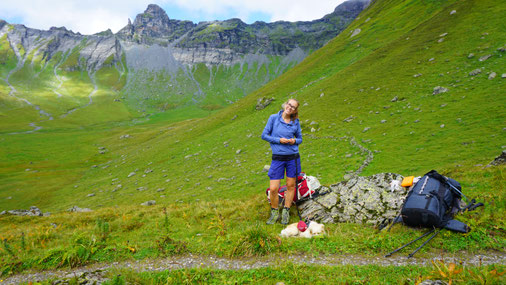 This day starts comfortably with a ride in the cable car. At the end of the day you will be grateful to have saved a few kilometres!
At the top station you start with a few kilometres on the panoramic high-level trail, which leads away from the station to the left. The path climbs slightly and there are some nice picnic spots. Via the points Hengstboden (1620 m above sea level) and Bischof (1600 m above sea level) you will soon reach Ober Erbs. From here the hiking trail becomes much steeper and leads over beautiful alpine pastures (dogs on the leash!) up to the first pass. The last ascent to the first pass is slightly exposed, but easy to do. Right behind the pass you descend steeply into a picturesque high valley, which invites you for lunch.
Through the high valley the way winds up to the Richteli Pass with its fantastic panorama. From now on surefootedness is required, because the trail is steep and - depending on weather conditions - slippery. After the first descent you reach a beautiful ridge path and then continue down into the valley. This part of the trail is very rocky and especially in wet weather you should take enough time for it. Very soon the trail meets more joint-gentle forest roads and continues to descend steadily down to Linthal.
In Linthal there are some guesthouses, I recommend you make a reservation!
GPS track for download
Next week: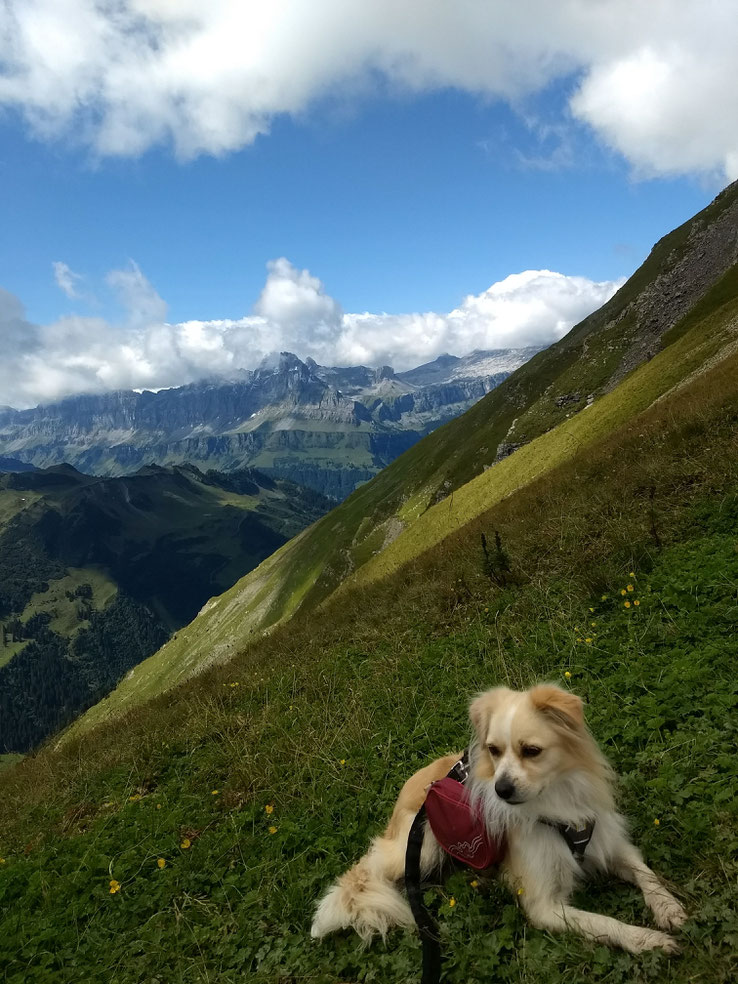 Share this post!
---