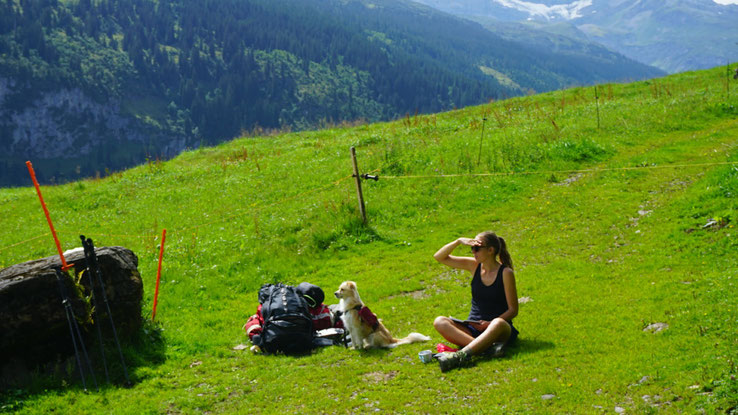 The stage from Linthal to Urnerboden is relatively short compared to the other stages and yet one of my favourite routes on the Via Alpina. It leads over the largest alp of Switzerland - a real challenge for Ioma and me!
Tour Details
17,83 km
difficulty: easy
refreshment stops/cabins: there are again many places suitable for a picnic. But I definitely recommend a stop at the Nussbühl hut for one of the tastiest coffees I've ever drunk (with fresh milk straight from the mountain pasture!).
duration: approx. 9 hrs
starting point: Linthal, destination: Urnerboden
route: Linthal - Niderschlacht - Brächalp - Nussbühl - Gubel - Urnerboden
Via Alpina is only suitable for dogs with a very high level of endurance and  good mountain experience
Detailed Description
Due to its relative brevity, this stage invites you to take many breaks - this is also the reason for the long walking time.
In Linthal you can buy some groceries before you go up to Braunwald. This first ascent is conditionally exhausting, but technically easy, as it mostly leads along wide forest paths. (This stretch can also be skipped by rack-railway.)
After a short pause for rest, the trail takes you along a beautiful high-level path with a magnificent view. There is also a barbecue spot on the left side of the path. In steady ups and downs the hiking trail leads to the hut Nussbühl (don't forget to take a break!), then it continues straight into the forest. The path now climbs further and then leads over alpine meadows with beautiful picnic areas.
When you arrive at the forest road, you have to follow it for a short while before the hiking trail branches off to the right and leads over meadows down to the pass road, which you cross once.
The last section of today's stage is not always clearly visible, but basically leads along the small, lively Flötschbach  and finally over the large alpine meadows to the Urnerboden inn. Dogs are welcome here, the cuisine is extremely good and rich and the sun terrace invites you to a relaxed afternoon and evening programme. 
GPS track for download
Next week:
Via Alpina, Stage 5: from Urnerboden to Brüsti!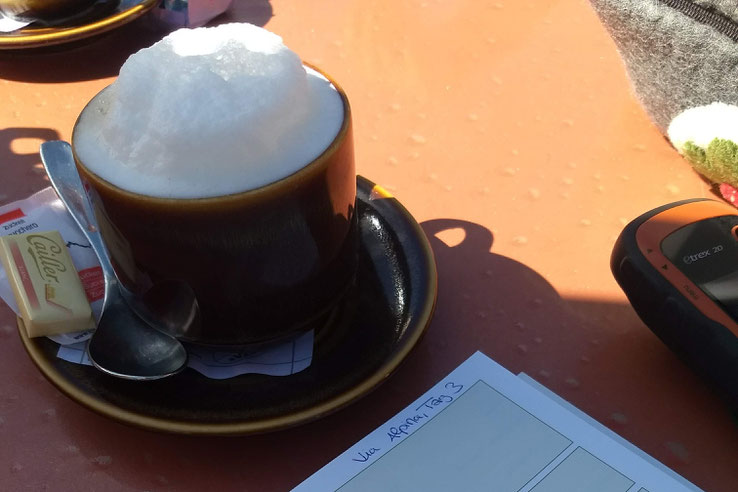 Share this post!
---