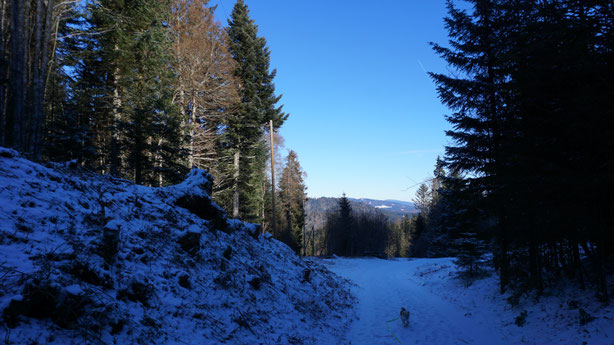 Requirements & Gear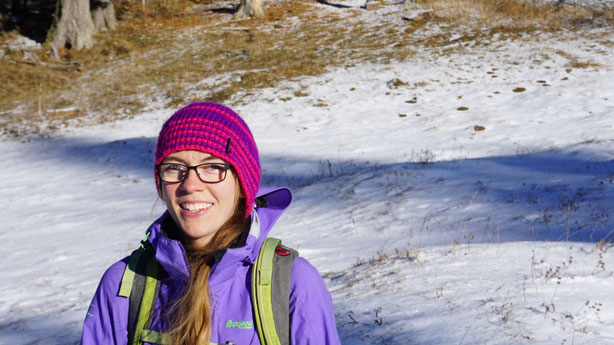 Depending on the weather conditions you should bring snowshoes or just hiking boots. There is no restaurant or cabin along the trail, so you should bring some snacks and a hot drink.
The trail is close to the village St. Cergue, where you can have a break after the hike.
Tour Details
8,4km (round-trip)
difficulty: easy
refreshment stops/cabins: none on the trail, but several restaurants at the start/end point of the tour in St. Cergue
duration: approx. 3hrs
starting (and end) point: St. Cergue
route: St. Cergue - Le St. Cergue - L'Archette - Route du Vuarne - Le Vuarne - L'Archette - St. Cergue
suitable for every dog, no special experience required
Detailed Description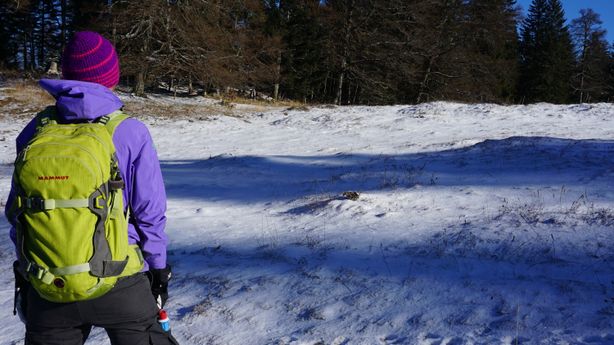 This hike starts in the village of St. Cergue in the Swiss Jura Moutains, already on 1041m above sea level. Starting from the village, the trail is perfectly marked and the street is broad and easy. You'll hike mainly through forest areas. From L'Archette the trail goes slightly uphill, but stays most times on easy broad paths until you will reach Le Vuarne.
The trail goes back on the exact same paths and you'll see that this is a hike really suitable for everybody. You don't need any special technical skills or reuirements. For everyone who wants more, I recommend to extend this walk to La Dôle.
GPS track
Share this post!
---