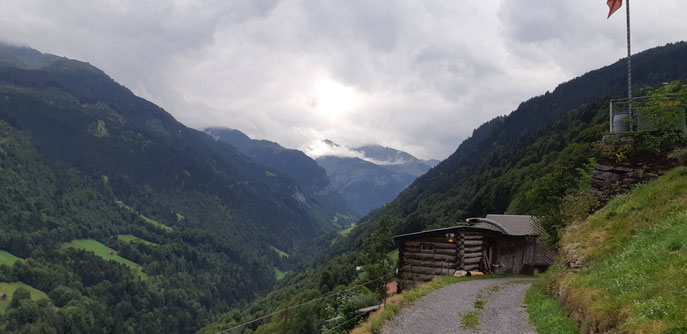 The journey to Sargans is recommended by train. The ride from Bern railway station takes about 2.5 hours. 
Tour Details
14,98 km
difficulty: advanced
refreshment stops/cabins: we stopped for a piece of cake at the Hotel Alpenhof in Weisstannen
duration: approx. 5hrs
starting point: Sargans Central Station, destination: Weisstannen
route: Sargans Central Station - (Sargans Castle) - Mels - Güetli - Schwendi - Überwasser - Weisstannen
Via Alpina is only suitable for dogs with a very high level of endurance and good mountain experience
Detailed Description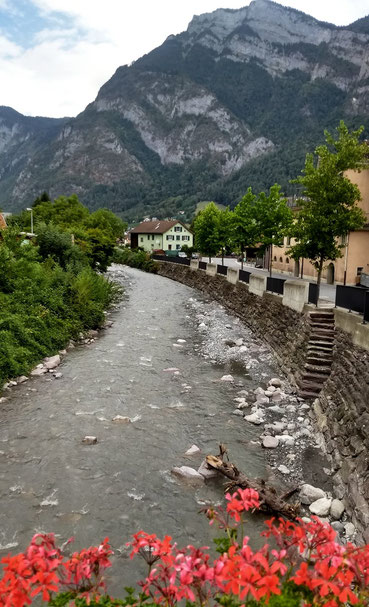 From the station, follow the road with the main station behind you. Attention! Keep left so that you don't miss the junction and walk, as I did, once up to the small Sargans Castle and back.
First your trail follows along the railway line for quite some time until you reach the small village of Mels. From here the path climbs steeply up into the forest. Behind the viewpoint "Güetli", the path continues in gentle ups and downs through the forest and finally descends slightly over the forest road to Schwendi.
From here, technically very easy hiking and forest trails lead to Weisstannen, where there are various hotels and restaurants to stay overnight.
All in all, I would say that this first stage is a great way to get used to the weight of your backpack. I also recommend that you stay overnight in Weisstannen and not do too much on the first day.
GPS track for download
Next week: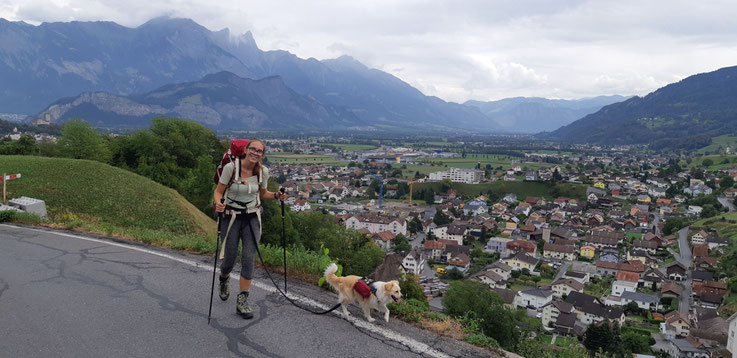 Share this post!
---