I'm not a minimalist. There are many things in my apartment. Especially books, sports shoes, outdoor products and sporting goods. I admire people who reduce their whole life to the minimum. And even though I wish I could, I can't manage to reduce myself any further in my everyday life.
Instead, I have now tried it on holidays. A week's holiday in a cabin in the mountains. Self-catering. There is no heating, but a crackling wood stove. Warm water – water at all – may only be used sparingly.
With the gondola to the holidays
What we need, up here at 1500 meters above sea level, we have to bring ourselves. And this is not as easy as one thinks, because the cabin is only accessible by cable car and on foot. So everything is about reducing. Reducing to the maximum. Learning minimalism.
Nevertheless, what remains felt pretty much like too much luggage - for six adults and two dogs there is a lot to carry. Food, drinks, dog food, sports equipment. These are, besides personal clothing, the main components of our luggage. The small gondola is filled twice.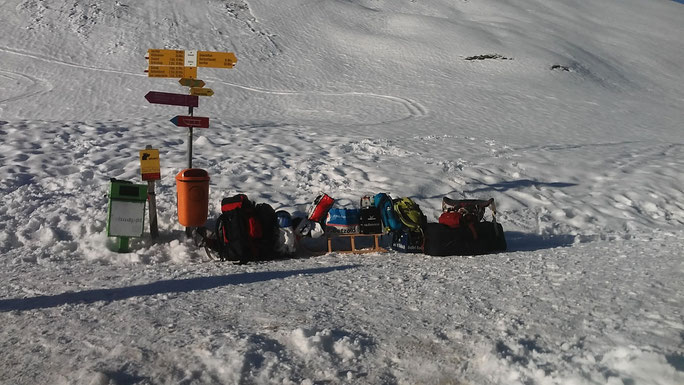 From the cable car, we walk up to our small wooden cabin. Our home for a week. And as soon as we step through the door, everything falls off me - not only the heavy backpack. Really everything falls from my soul. Then I see the yoga room, with a view of the Eiger, Mönch and Jungfrau. I fall in love with this place. Immediately. Fall in love with this peace and simplicity.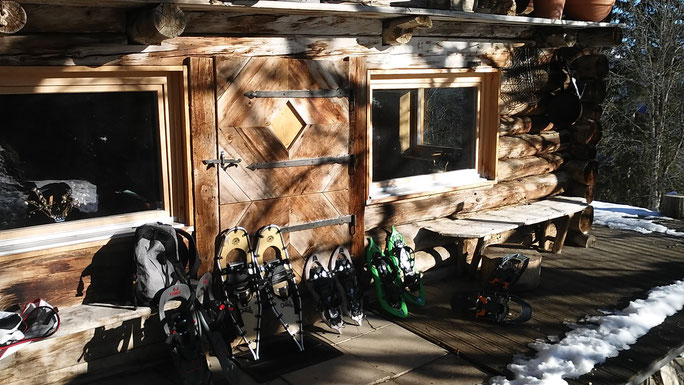 During a week we hike and run a lot. Unpacking our snowshoes, listening to the crunch of the snow under our feet. We make ourselves comfortable in the afternoon, with cookies, tea and coffee. I dive into some wonderful yoga flows and learn: Nothing is worth as much as just having a little. To be little. I realize that I am enough myself, I can lose myself in the company of others, but also in my own company. And all I am, is myself.