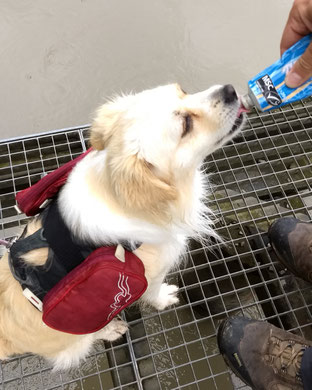 If it's not a super hot day, Ioma carries her food on her own. This backpack is self-made because there was no backpack available in her size.
Sewing it on my own was a lot easier than I expected and I think if you have a basic knowledge of you sewing machine you can easily do it on your own!
This DIY is based on the idea to attach this selfmade backpack to the harness Ruffwear Webmaster. There is a backpak available for this harness from size S onwards, but unfortunately not for small dogs.
WHAT DO I NEED?
Iomas backpack was an upcycling-project and I did not buy anything to sew it. Anyway I tried to find everything online, so you can shop what you don't have at home. The links are Affiliate-Links. I receive a small provision if you shop, but for you the price is the same!
MATERIAL
TOOLS
HOW TO SEW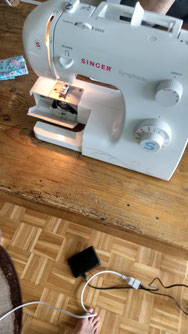 Measure your dogs harness and cut the webbing into three pieces. The first one needs to reach from one side of the harness to the other. The other two pieces have to reach around the side panels of the harness and should overlap for a few centimeters.
Measurements for Ioma (Harness Size XS) were:
middle part: 19cm
side parts: 23cm (x2) 
Take the webbing with the tweezer (to make sure you don't burn your fingers ;) ) and melt the endings with the lighter. Only melt shortly, you should not loose a lot of material.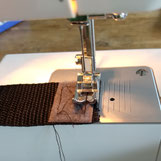 Cut the velcro fastener into pieces. Each as broad as your webbing. Now place one piece of velcro fastener on each side of the longer pieces of webbing and sew. You should make sure the endings fit together!
Your "backpack" should now look like this: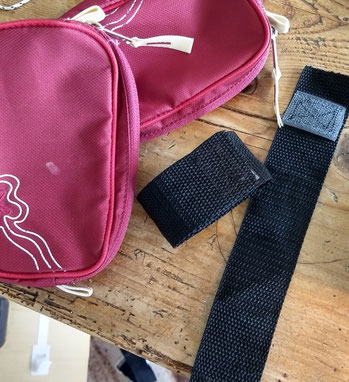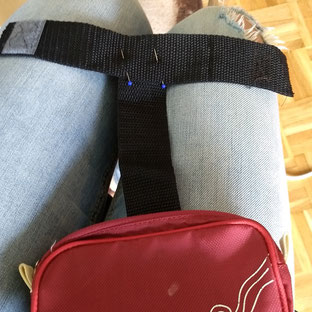 Next step:
sew the three pieces of webbing together in the form of an "H". It might be helpful to check the sizes again - take the harness and hold the pieces on each side to see whether the middle part of the belt is long enough.
Afterwards you have the belt in the shape of an "H" as well as the two little bags - one for each side.
As a last step you should cover the endings of the webbing with seam band so it does not scrub on your doggys belly.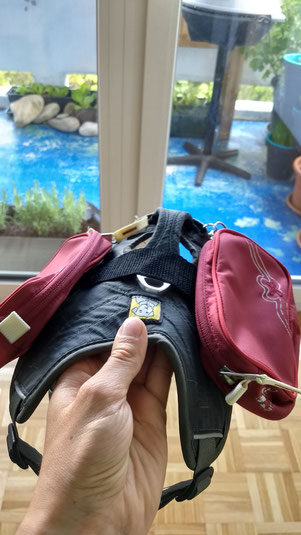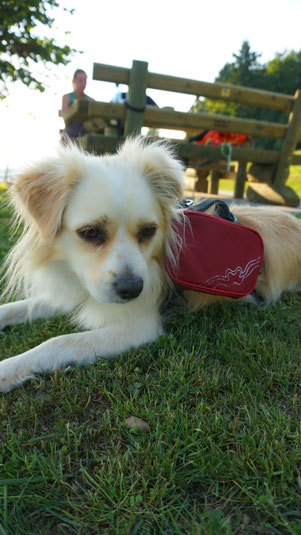 In this short video you will see all the pieces again, as well as how to attach the backpack to your dogs harness: