March is almost over and the ski touring season is coming to an end. I still have a tip today for an easy tour that is perfect for beginners.
Let's see if I can make it on the skis again this weekend before the run-bike-hiking-sun-season really starts.
Requirements & Gear
This tour is relatively easy to do. If you are a beginner, I recommend this blogpost, where I explains which equipment and requirements you should bring with you to be able to do your first tours well and safely.
Tour Details
11,1km (round-trip)
difficulty: easy
refreshment stops/cabins: several picnic spots, cabins and restaurants along the trail
duration: approx. 5,5hrs
starting (and end) point: Arosa, city center
route: Arosa - Scheidegg - Arosa
suitable for every dog with a good condition and some mountain experience (I keep Ioma on the leash while going uphill and let her run free during the downhill, when she gets tired, she knows how to sit in the backpack)
Detailed Description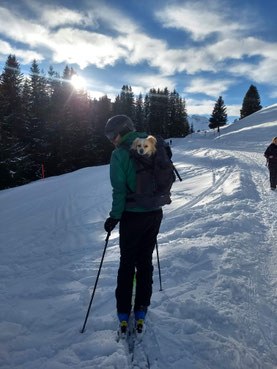 This tour starts slightly above Arosa and leads gently uphill towards Scheidegg. The great thing about this route is the possibility to use the hiking trail in the ascent and the long relatively flat passages.
To practice, first follow the hiking trail ("Eichhörnliweg"= "the squirrel path"), then over a wide plateau towards Scheidegg. From here you can try your first descent. You can always switch back to the hiking trail if necessary, but remember that other winter sports enthusiasts are also on their way here and be considerate.
Before you reach the plateau, you can turn around again (GPS track) and take another (unnamed) summit. We had a little picnic on one of the benches in the sun overlooking the beautiful valley. The following part of the tour is a bit more challenging, but the panorama and the descent are really fantastic!
To ski back to Arosa you can either take the Eichhörnliweg or - as in the GPS track - the so-called home run to the village, a very easy ski piste! (Dogs in the backpack on the piste!)
GPS track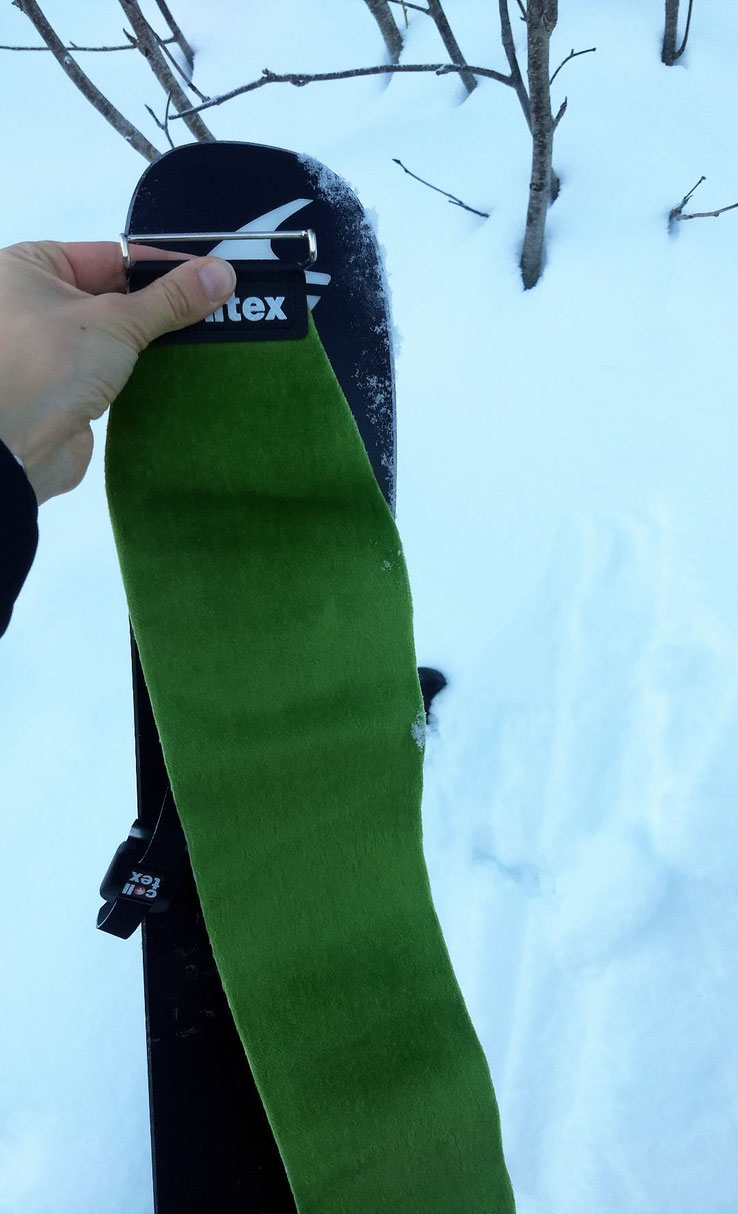 Share this post!
---