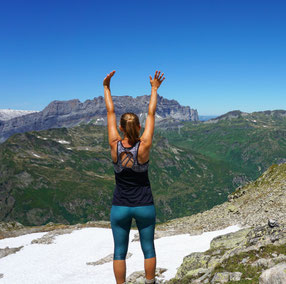 Basically, what I wanted to share today is just a short list of my favourite "mountain girls stores", where you find beautiful jewelry and little accesoires you don't necessary need, but you might like if you are a real outdoor girl and if you like to be "girly" every now and then!
Let's see, if you like some of those online stores as well! Or maybe you are a creator of your own mountain girls products?! Then leave me a comment so I can check out your store!
Mountain Mutt Company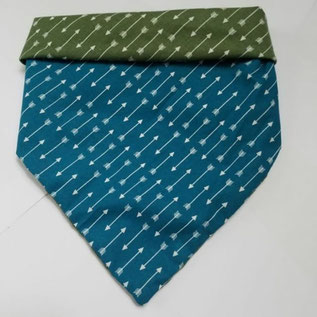 The internet is full of handmade bandanas for dogs, but Laura sews really beautiful ones! One of the best things about those is: sometimes you can use them both sides with different colours and patterns. I think this is great! (Oh, and did you know: Ioma will be a model for Mountain Mutt Company next year, so stay tuned for some beautiful "Ioma with Bandana"-Shots!)
Visit Lauras Store on Etsy now or follow her on Instagram!
Wild Mountain Ink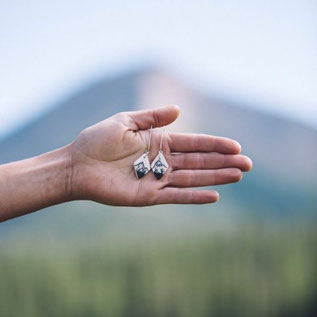 Hailey makes beautiful unique jewelry for mountain and outdoor lovers. She works with porcelain, gold and black paint and everything is handmade.
Anything more to say except for: how beautiful is this???
Visit Haileys Store now or follow up on Instagram!
Beachsnowchick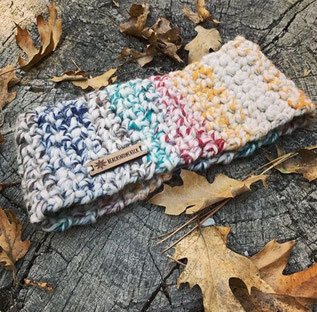 I love to wear headbands instead of beanies and I have a colourful collection at home.
If you don't know how to knit or crochet and you still want a special warm headband check out Sandys Etsy Store. Sandy offers beautiful handmade headwarmers and scarves.
Visit Sandy's store now or follow up on Instagram!
Which one is your favourite? Or do you have more good recommendations? I'm curious to hear about it!
Share this post!