As a former tour guide of Geneva, I spent a lot of time in coffee shops, waiting in between tours. I drank liters of coffee, tried hundreds of cakes and cookies and muffins. Chatted with dozens of waiters and other guests and enjoyed the free wifi while blogging or preparing my tours.
Now, I thought it would be nice to give you hints for my favourite coffee shops in or around the Old Town of Geneva. Grab a coffee, lean back and enjoy!
boréal coffee shop – the busy one
boréal coffee shop is like a more french version of the big American coffee stores. It's crowded and sometimes loud. It has a good wifi and tons of students and tourists sitting here for hours and hours.
But although it's sometimes too loud to work concentrated, it has still been my all-time favourite to grab a middle-sized cappuccino and a rasperry-cream cheese muffin in between the tours. I used to bring people here to chat after they joined my Old Town tour. boréal has been like my second home for nearly two years. A truly warm and welcoming place.
The boréal is dog-friendly and has three stores in Geneva, as well as in other swiss cities, like Zürich for example. My favourite store is the one in Rue du Stand 60, 1204 Geneva. It has a little terrace on the back side in case you wanna enjoy the sunshine.
Fun fact: This café is the place where I had my first ever coffee after moving to Switzerland.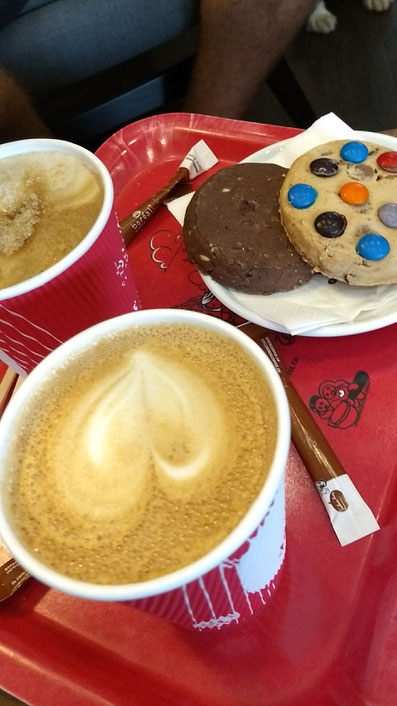 ---
Le Fix – the all-regional one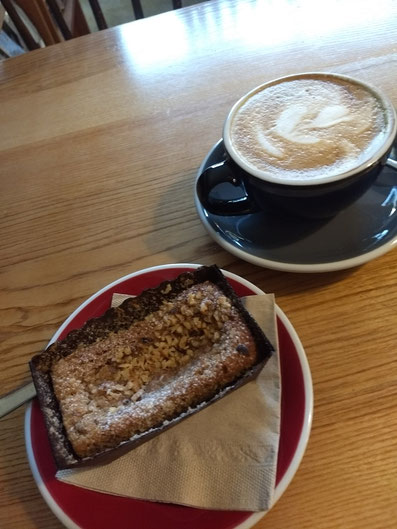 Le Fix is the place to go if you are looking for a calmer option to boréal. This place is a little outside of the old town of Geneva, more in the direction of the international quarter of the city in Avenue de France 17, 1202 Geneva.
Inside, it's a small store with lots of different chairs and tables and a good selection of all-regional food and delicious coffee and tea choices.  My favourite is the little chocolate cake, which should be accompanied by a small cappuccino. 
Outside Le Fix has a terrace which is comparably calm for Geneva, although it's close to the street. Like most places that I like, it's dog-friendly.
Fun fact: On market days you can see the little Le Fix-Vespa go through the city selling coffee right on the markets.
---
Chocolaterie Arn – the sweet one
In the middle of the old town lies Chocolaterie Arn. With a small sales room and a large terrace in the middle of the Place du Bourg-de-Four, this is the right place to stop off during a walk through the old town. 
During my time as a tour guide I often stopped here with small groups to taste local sweets. For example the bright green Carac tartlet. (Here you can find a video by travel blogger Istiana, with whom I also visited the café).
Fun fact: You have to take good care of your cake here, because the sparrows in Geneva's old town can be very cheeky and sometimes steal the crumbs directly from your plate!