Peaks for every price???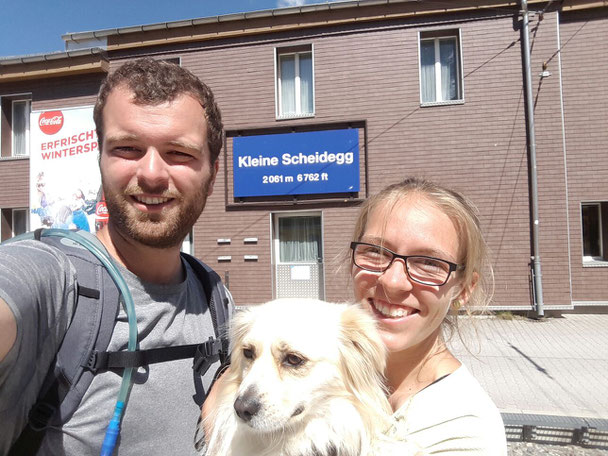 A trip to Grindelwald is one of the must-do's when going to Switzerland.
I had been to Grindelwald only for half a day so far, so I was super happy, when Felix and me decided to spent a long weekend in the Grindelwald-Area with Ioma.
THE PLAN
Our plan was to do two hikes of a distance around 10km each. Additionally we wanted to go up to the Jungfraujoch, the "Top of Europe" by train one day as well as visit the city of Interlaken on Sunday (it was supposed to rain). But everything turned out to become different...
One thing I love about being in the mountains is to find peace and silence. Grindelwald has a lot of these - but it can be overcrowded as well.
A giant amount of tourists comes here to take the train up to Jungfraujoch, the highest train station of Europe. When we wanted to book the tickets, we were shocked. 185 Swiss Francs per person?
I know, it's expensive to keep the tracks in good condition, but this was simply too much for our budget.
That's why finally we did four really long hikes this weekend instead of sitting in an overcrowded train, cooped between hundreds of tourists.
STILL I AM WONDERING...
...is reaching a peak worth every price?
Don't get me wrong!
Of course the train or the cable car can be a wonderful option. Anyway: Reaching the peak is something very special for me. But depending on every peak it requires more or less technical knowledge. Sometimes you need to work hard for a peak, sometimes you need to walk uphill for hours and hours and sometimes you simply don't have the skill set to make it to the top. I simply think that there are places on earth which should be left for those who can manage to reach the peak by hard work and discipline. I think you appreciate these places  a lot more, when you managed to get there on your own.