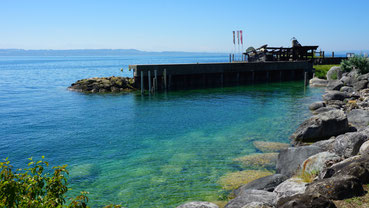 Did you know Switzerland houses 12 (!) UNESCO World Heritage Sites?! (Find a full list at the end of this post!) I didn't know until I signed up for the InstaMeet last weekend to be one of more than 100 Instagramers visting those sites.
Due to my working schedule, I was unfortunately not able to participate on both days, but I finally managed to visit one of the Sites: the Museum Laténium close to the Lake of Neuchâtel. And I have to say: this exhibition is extraordinary!!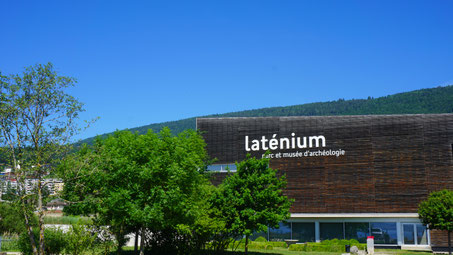 The museum is situated very close to the highway, but as soon as you have entered the park around it, you feel like in another world. The entrance to the park is for free by the way, so even if you want to go for an interesting "educational" walk, the Laténium is a good choice!
So, what is the museum about? It's a great exhibition about archaelogy and the prehistoric times. After a long stroll through the park with the museums director, the tour continued in the museum itself. 
As I am a big fan of museums I was curious about to the didactic concept of this exhibition. Walking through the exhibition halls, you travel backwards in time. Starting today, you are led through history: for example to learn about how todays tools developped over the centuries, what people wore and what their houses looked like.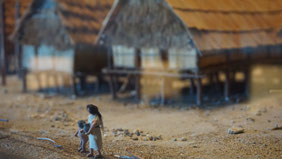 One of my favourite parts of the exhibition were the small models of what villages and life looked like in prehistoric times. I couldn't get enough of those lovely small worlds with all the little beautiful details.
I would highly recommend this museum to include it in your trip planning for Switzerland - you will see a side of Switzerland you didn't know before!
SWITZERLANDS UNESCO WORLD HERITAGE SITES