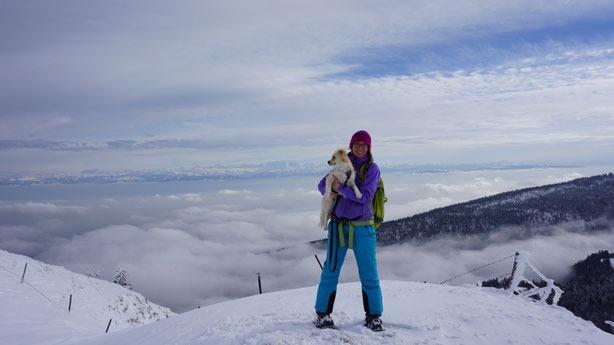 Requirements & Gear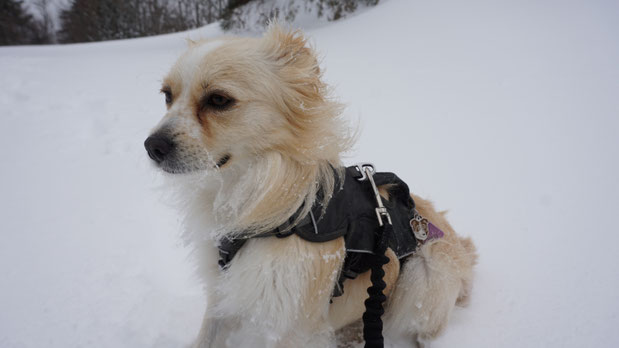 If you want to do this hike I recommend to have good hiking boots and warm winter clothing as this area is well-known to be very windy. Depending on weather conditions, I would also recommend to bring snow-shoes, although most parts of the trail will be accesible without them.
You don't necessary have to bring your own picnic, but maybe a bottle of hot tea will be a nice gimmick on the top! If you don't want to carry it, you can have a stop for a snack and/or a hot drink at the end of the hike.
Tour Details
5,1km (round-trip)/8,7km (round trip)
difficulty: (very) easy
refreshment stops/cabins: none on the trail, but a cabin at the parking (crêpes, waffles, hot drinks, fries etc.)
duration: approx. 1,5hrs
starting (and end) point: Col de la Faucille
route: Col de la Faucille - Petit Montrond - Col de la Faucille/Col de Faucille - La Gelinotte - Le Crozat - Petit Montrond - Le Crozat - La Gelinotte - Col de la Faucille
suitable for all kinds of dogs
Detailed Description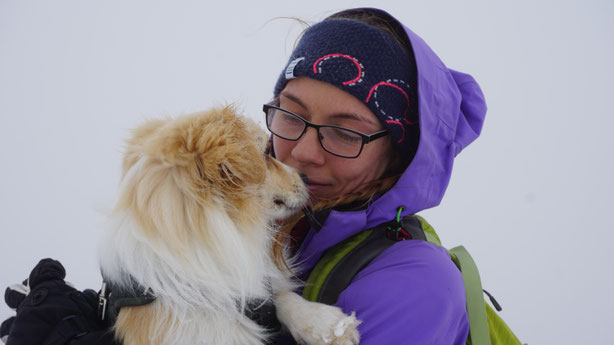 The Petit Montrond is easily doable through different trails. Start from Col de la Faucille and follow the trail uphill towards Petit Montrond. It's a trail which is super easy to find. The path is mostly broad and prepared for winter hiking.
The summit itself is not very high, only 1533m above sealevel and you already start at 1323, but the view is simply amazing! With clear weather conditions you can see the Alps rising in front of you and for this stunning view the hike is absolutely perfect!
I uploaded two different GPS tracks for you, the really short trail of 5,1km and the longer trail of 8,7km which requires snowshoes in some sections.
GPS tracks
Share this post!
---