---
This post is an unpaid ad. The Insulation Jacket was given to me for free by Intersport Switzerland. This post reflects my personal opinion and experience. It contains links to external pages and Affiliate-Links, as well as to the product test I wrote for intersport.ch
---
Product: Convey Insulation Jacket
Brand: Mammut
Product type: Insulation Jacket/Down Jacket
Price: CHF 289,00
Season: Winter
Sports: light outdoor activities, ski touring/hiking
Rating: 4 out of 5
Detailed Overview
I love jackets. Not just a little, but a lot. That's why I have a relatively large number of functional jackets and I really need to sort them out again. But because everyone can have his little quirks, it's not so easy. The fact that Intersport Switzerland gave me a jacket to test, doesn't make things any easier. (More infos about my cooperation with Intersport Switzerland.)
The Mammut Convey IN Insulation is a light-weight down jacket with a wind- and slightly water repellent outer material and can be worn as outer layer or in combination with a water resistant jacket. (Doesn't have to be Mammut, though.)
A new, light-weight everyday-friend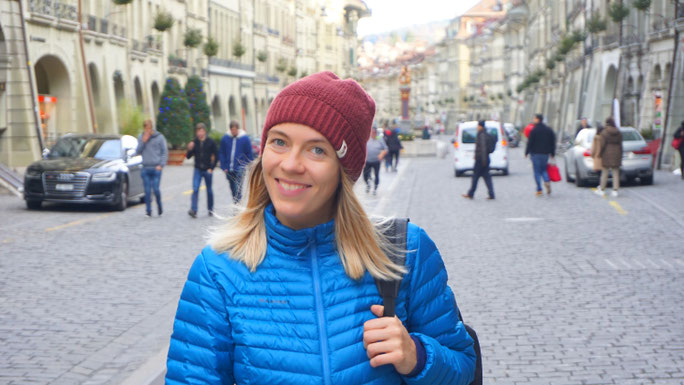 When I unpacked the jacket, the first thing I noticed was how light it is. In my size (size S, corresponds to a height of 170 cm with a weight of approx. 62 kg) it weighs only 350g. Ideal to put it in your backpack when you need it, without having to strain yourself with a super heavy jacket.
This is perfect for a ski tour, for example. On the ascent I usually don't need the jacket, but when I have a break at the summit or on the descent I am grateful for an additional warmth layer.
Re:Down
Mammut advertises this jacket with the term "Re:Down", meaning that it is filled with recycled down. I found this exciting not only in terms of sustainability, but also from an animal welfare point of view – because quite honestly: I find it increasingly difficult to buy a down product these days. How good or bad Re:Down actually is, I can't really say. What I can say is that I don't notice any difference in terms of thermal performance whether I wear a conventional down jacket or one with recycled down. It keeps you warm in any case and the material dries quickly.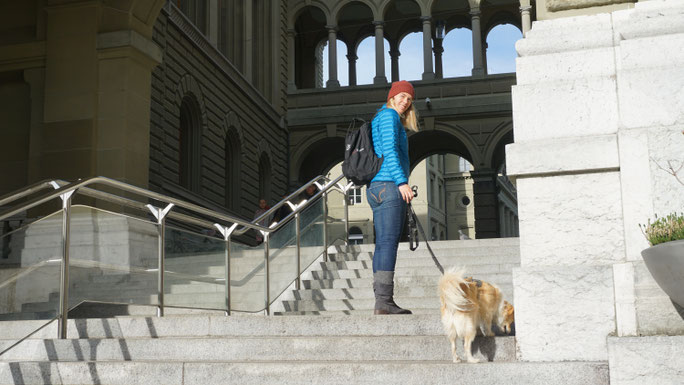 Areas of use
I confess, I use the jacket mainly in everyday life as a light and warm alternative to the multi-layer principle and not so much in the outdoor area. This is not because it is not suitable for this, but because I haven't been in the mountains as much this winter as I would have liked. On some ski tours and hikes, the jacket has already shown that it definitely cuts a good figure as an additional layer of clothing. (By the way: what I especially like is that the jacket comes without a hood. This is great if you want to combine it. Since I'm not a fan of hoods anyway, I save myself unnecessary weight.)
Want more?