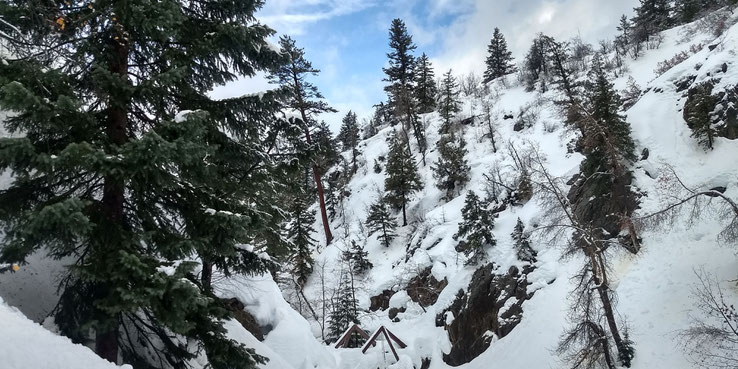 The hike to the Fish Creek Falls near Steamboat Springs in Colorado has been a real highlight during our round trip this winter, because the whole trail and the frozen waterfall were drowning in big pillows of snow. But I can also imagine that the tour has to be magical without snow during spring time.
Requirements & Gear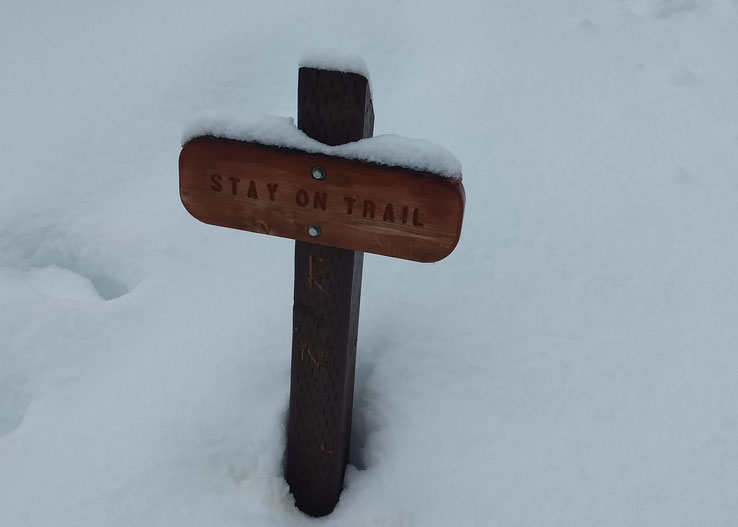 We didn't need snowshoes for this hike, just regular warm and solid hiking boots. During the warmer months, you could bring a picnic because there are several picnic spots along, especially on the second part of this little hike. Most important: don't forget you camera and maybe hiking poles if you don't feel secure on slippery ground.
Tour Details
2,2km (round-trip)
difficulty: easy
refreshment stops/cabins: none on the trail, but a several picnic spots on the trail (restromm at the beginning and in the middle of the trail)
duration: approx. 1,5hrs
starting (and end) point: public parking at the end of the Fish Creek Falls Road (fee, $5 for 24 hours)
route: public parking - Overlook Trail - Pinic Trail - Fish Creek Falls - public parking
suitable for every dog, pets must be leashed due to mountain lions living in that area
Detailed Description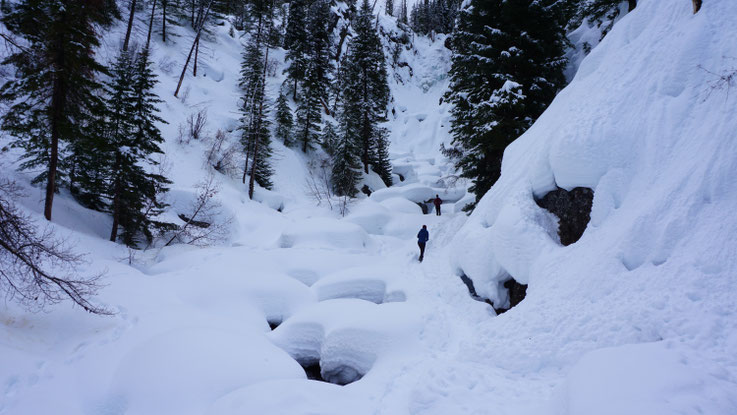 Actually, you don't need a GPS track or directions for this hike, because there is a large signboard on the public parking lot that lists all the hiking trails. But on Instagram you gave me a lot of positive feedback to my pictures in the story, so I want to tell you briefly which of the hiking trails I have done to shoot the beautiful pictures.
First you follow the Overlook Trail. It leads gently uphill and on the left side above the creek. From here you always have a nice view down into the valley. You also pass a viewpoint and a picnic area. In any case you should climb as high as the trail will lead you to a big rock. From this point you'll have a great view down to the Fish Creek Fall.
Now you can descend again, past the viewing platform and directly behind it left down onto the Picnic Trail. The hiking trail also leads left along the stream, so the first glimpses are similar, but after a few minutes you really get close to the Fish Creek and in winter you can climb over the thick snow cushions to the waterfall. (Hiking poles are helpful here to test the underground well beforehand!)
To be on the safe side, I have made the GPS profile available for you to download again.
Have a great tour!
GPS track
Share this post!
---