---
This post is an unpaid ad. The running socks reviewed in this post were given to me for free by CEP Switzerland. This post reflects my personal opinion and experience. It contains links to external pages and Affiliate-Links.
---

Product: RUN Compression Socks 3.0
Brand: CEP 
Product Type: Socks / Running socks
Price: CHF 59,90
Season: all year
Sports: Running/Trailrunning
Rating: 4 out of 5
Detailed Overview
In July 2018 I tried CEP compression socks for the first time. During a trip to Berlin I took part in the #nosweatnobeauty event for women. At this event me and about 30 other women put the Pastel Compression Socks through their paces (in a circuit workout, while running and during a yoga class). Because I really liked the socks, I was thrilled when it became clear that I had found a sponsor for my first Ultramarathon in CEP.
Lots of promises for a pair of socks
The RUN Compression Socks 3.0 were made available to me by CEP in May. They promise blister prevention, an improvement of the blood circulation and thereby lighter legs - also on longer distances - as well as an increased removal of metabolic waste products and thus active regeneration during the physical exercise.
That's quite a lot and you might wonder: are these socks really able to improve my running and workout results?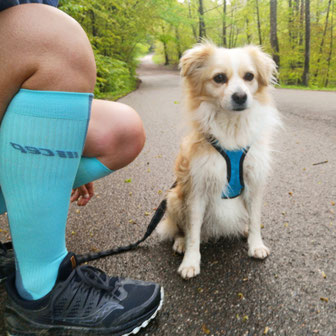 Well, I can only talk for myself, but I feel like I don't wanna go on long runs without these babies anymore!
In the preparation for my first ultramarathon, I had quite a few problems with blisters, especially under the balls of my feet. Much of it was certainly due to my orthopaedic malposition and when I finally found the right combination of running shoes and insoles, I was more than sceptical about changing the socks again. I just had big worries that I would have to fight with new blisters again.
What should I say? I haven't had a single blister since wearing the CEP RUN Compression Socks 3.0.
Putting on your socks - an art in itself
I remember pretty much the event in July 2018 when I first slipped into the Compression Socks from CEP. Although "slipping" may not be quite right. Of course the socks are very tight and you have to get used to the compression a bit. The first putting on feels really strange :)
In the package you will find an instruction manual, which you should definitely read beforehand. Basically it consists of four individual steps to the perfectly fitting compression socks:
1. Pull the sock all the way to the left.
2. Reach in with your hand and pull the heel forward.
3. Put your sock over your toes and slip in your heel exactly.
4.Pull up the sock from below, pull it evenly and make sure that the strip on the back is straight on the calves.
And here you go!
What the running feels like
To cut a long story short: it feels good. To this day I have run about 150km with my CEP RUN Compression Socks 3.0. Currently I don't wear them to every run, but especially on intensive longruns. If it's a little colder and I prefer long running pants instead of shorts, the socks usually stay in the closet, because otherwise it gets too warm on my calves.
And before I forget it: a word about durability. After every second or third use I simply wash the socks in the machine with my other training clothes. The machine runs at 30°C with a sports detergent and on a low spin cycle - so far I haven't noticed any negative effects.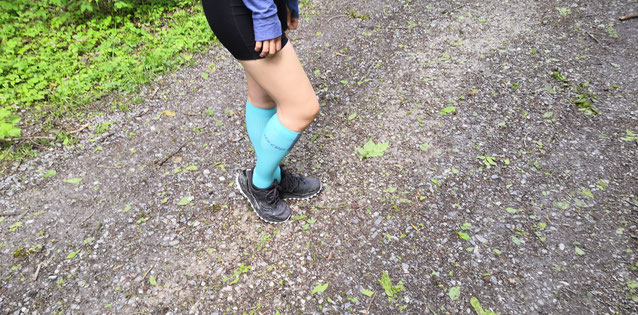 I like the fact that my legs actually feel light. The socks also give me a feeling of extra stability,  especially I like the firm hold around my weak right ankle.

The RUN Compression Socks 3.0 don't tighten and don't cut anywhere either - as long as they fit perfectly. It's best to pay close attention to your size when ordering your own pair. CEP provides a really good measurement chart with which you can easily determine the right size.
The little extra
And then there's this little extra that nobody talks about, but that's true: because I don't do road but trail running, I'm often running  in tick areas. I seldom wear long pants, but prefer shorts and of course always have tick tongs with me. Nevertheless, it is comforting to know that my legs are clothed up to my knees and that I run less risk of taking one of the little beasts with me.
And by the way, the socks also work great as protection against stinging nettles, thistles, blackberry tendrils & Co. #thankyoucep ;)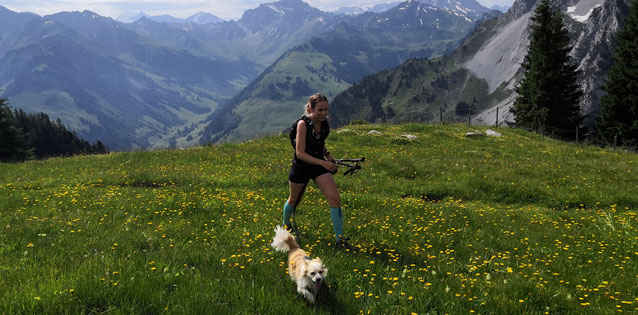 Shop it here!